Global threats on are the rise. Check Point Research has noted a 28% increase in the third quarter of 2022, compared to the same period in 2021.
The average weekly attacks per organization, across the globe, is now over 1,130.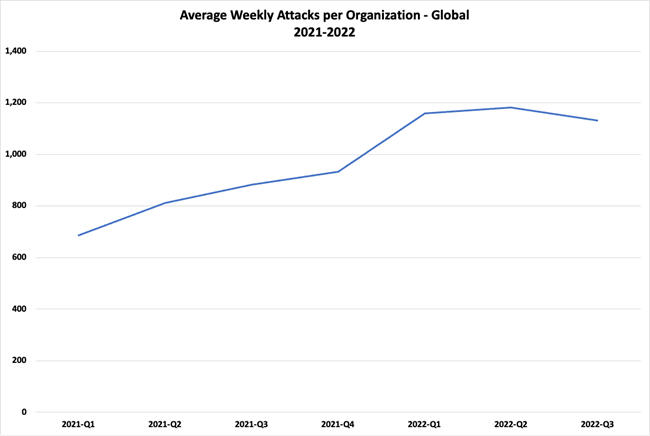 This increase is particularly felt in the education sector: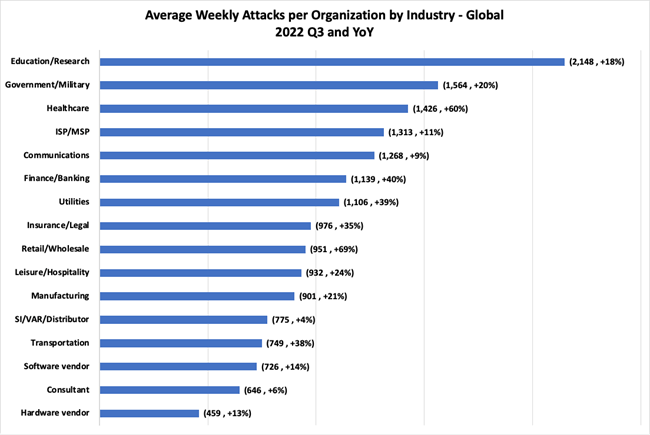 Education has seen an 18% rise over last year, while healthcare has seen a whopping 60% increase in attacks. It's not surprising that one in 42 organizations in the healthcare sector has been impacted by ransomware, which represents a 5% YoY increase. In finance, which saw a 40% overall increase in attacks, ransomware attacks have increased by 17%.
What does this mean for your organization? It means you can't take your eye off the ball. Every industry has seen some form of an increase in attacks, with some more than others. Between ransomware and phishing, the threat seems never-ending. It requires proper tools, edn-user education and proper vigilance to beat back the threat.