The cyberworld is teeming with threats. How can you possibly scour all of that to ensure your organization is protected?
Enter Check Point's ThreatCloud. 20 years in the making, this is the world's largest threat intelligence database. There are 42 separate machine learning and AI engines that run in concert to detect the most advanced pieces of malware.
What does that lead to? By doing seven billion transactions a day, ThreatCloud finds over 6,000 previously unknown malware and zero-day malware daily.
Here's how it works: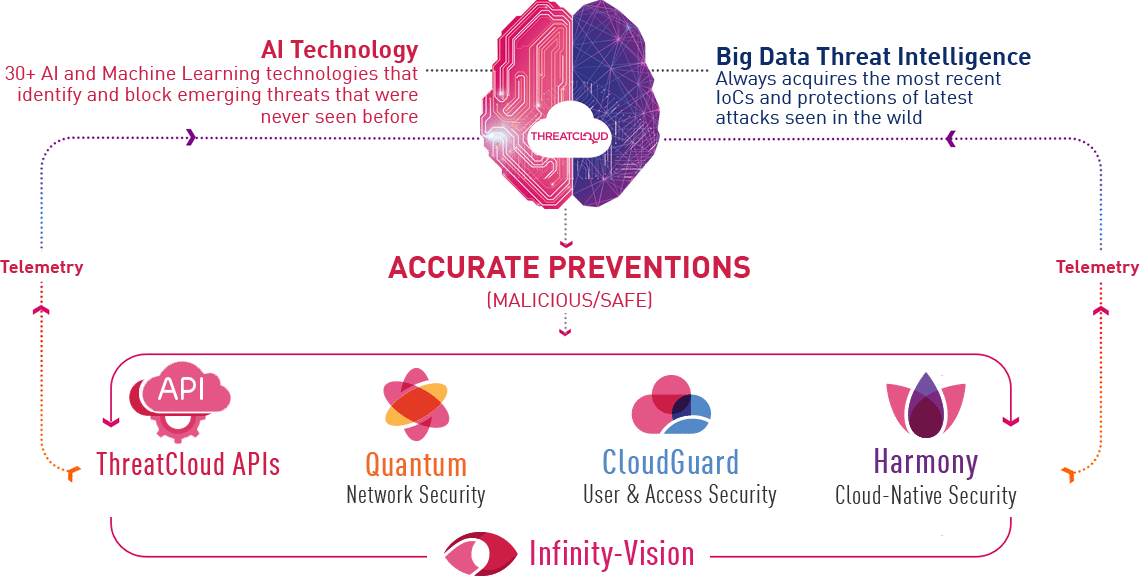 It takes 150,000 connected networks, millions of endpoint devices and dozens of external feeds crawling the web, as well as exclusive intelligence discovered by Check Point Research. It aggregates and analyzes this big data telemetry to prevent attacks before they reach your organization. It blocks attacks faster than anyone else and has the best catch rate of both known and unknown threats. In fact, ThreatCloud caught TrickBot 12 days faster than anyone else, and ZLoader 15 days faster.
Further, this advanced telemetry works at lightning speed. Take this example: A malicious link is detected and blocked in a zero-day attack in the US. The threat data is then immediately shared across all attack vectors with protections for this attack updated in real-time. This same zero-day malicious link is then blocked less than 2 seconds later in a similar attack in Australia.

Both Avanan and Check Point believe in prevention first. Once malicious activity hits the inbox, it's too late. With ThreatCloud and Avanan's phishing protection, your organization has never been safer.