Organizations establish and nurture financial relationships with a multitude of partners. However, managing these partnerships can be quite complex for security teams as the list of partners is constantly changing and evolving.
In addition, detecting attacks such as Phishing, BEC, and supply chain breaches becomes extremely challenging when they originate from a compromised employee of one of your partners.
The Partner Risk Assessment dashboard is designed to stop these exact attacks. It starts with a cutting-edge AI engine specifically designed to generate a constantly updated, comprehensive list of all the partners you work with. Then, the power of Check Point comes into play.
By leveraging the vast intelligence gathered from the numerous sensors across Check Point solutions worldwide, which include endpoint, mobile, firewalls, and more, the Partner Risk Assessment dashboard is able to identify and flag compromised and suspected-compromised partners based on the analysis of emails inspected from all of our customers.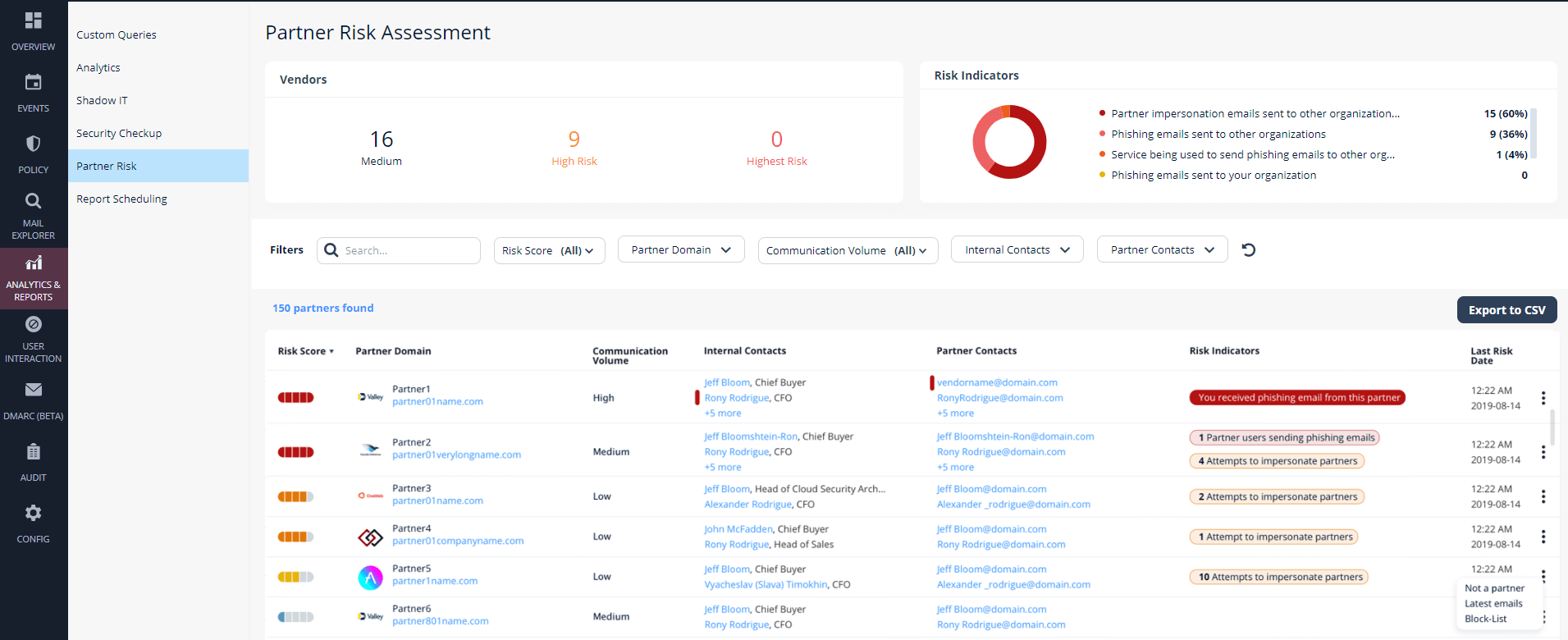 Administrators can follow up and reach out to compromised partners and even block-list their domain/s.