Administrators can now allow-list and block-list exact URLs and entire domains in Teams and Slack messages
While adding indicators to allow lists and block lists is not the recommended way of managing security, in some cases it is required, even if for a brief period of time.
Avanan now allows administrators to add specific URLs or domains to the URL Reputation allow list or block list to override the automatic verdict the system returns for them.
These URLs will automatically be considered either clean (allow list) or malicious (block list) when they appear in Teams or Slack messages.
Defining these exceptions can be done in two places:
In the context of a specific detection, from the message page
A dedicated URL Reputation Allow List or URL Reputation Block List repository, under Configuration > URL Reputation Allow List / Block List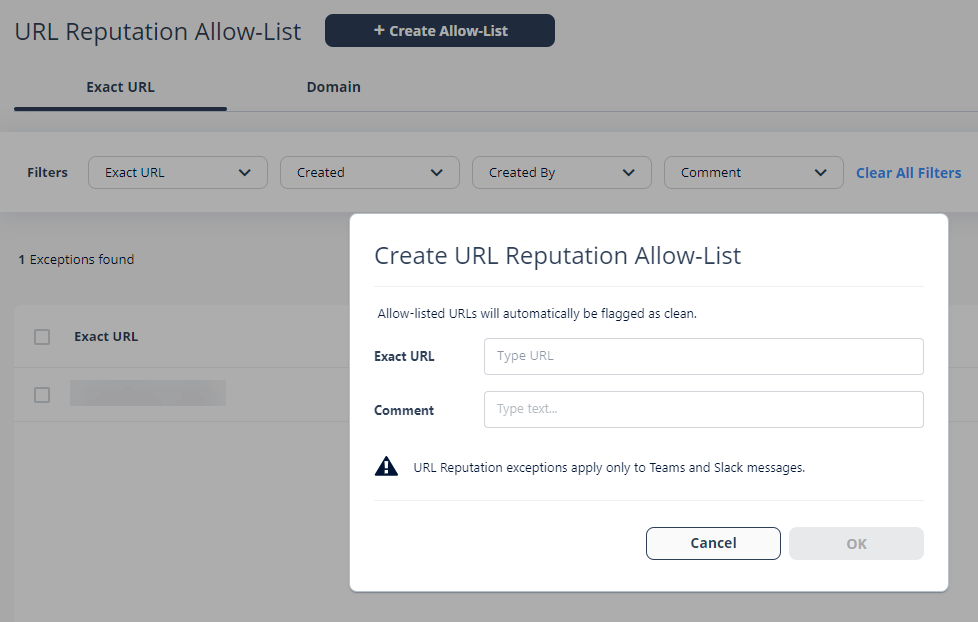 We will be extending this support to Click-Time Protection and Anti-Phishing analysis soon. Stay tuned.
Note – this feature is being deployed gradually. You should see it in your portal within the next 2 weeks.