Link re-writing is enhanced to also replace QR codes with new ones that point to a re-written link
Link re-writing allows email security solutions to examine websites behind links when users click them, rather than only when the email is sent. This is crucial, since the later you scan a link, the better the security engines and reputation data are, and also since complex phishing attacks include delayed poisoning of websites, where the malicious part of the website is added by the attacker after the email is sent.
Avanan already re-writes links and inspects them with the most advanced security engines, such as URL Emulation and ThreatCloud - Check Point's vast intelligence platform. We even extended link re-writing to email attachments, making sure links in files are also re-written.
But when it comes to QR Codes – images that users use their mobile phones to scan and get redirected to a website – email security solutions would scan the link behind it when the email is sent, at best.
Avanan now introduces QR Code re-writing – replacing the QR code image in the email body with a different QR code that points to a re-written link.
This new capability extends the most advanced link protection in the market to QR codes.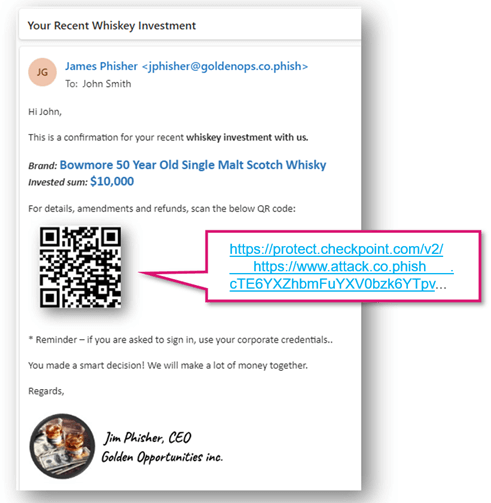 To enable/disable QR code re-writing, go to Configuration > Security Engines > Click-Time Protection > Configure and check/uncheck the Replace QR codes in email body box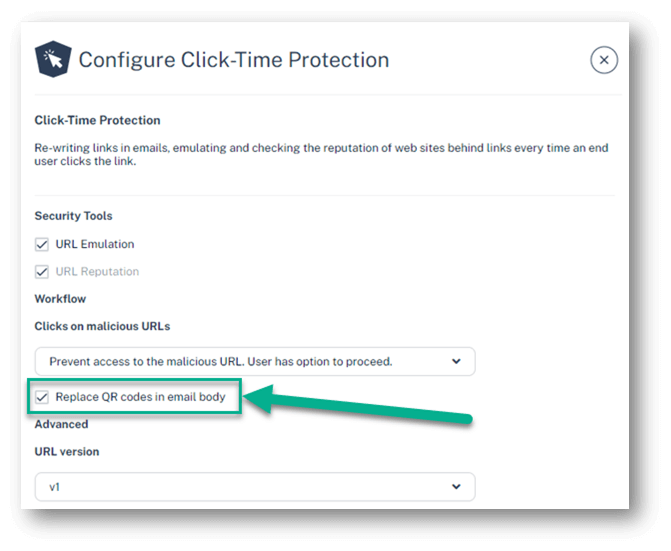 Note – this feature is being deployed gradually. You should see it in your portal during the next 30 days.