Administrators can now block users that are detected as compromised or reset their password
A compromised account is one of the most severe security incidents there are. It needs to be detected and remediated as fast as possible.
Avanan now allows administrators to block compromised users or reset their password as an immediate step after the incident is detected.
After the incident is handled, administrators can also unblock the user from the Avanan interface.
To block or reset a user's password, click on the actions button next to the compromised account event and select the desired action.
This action is also available from the different user pages.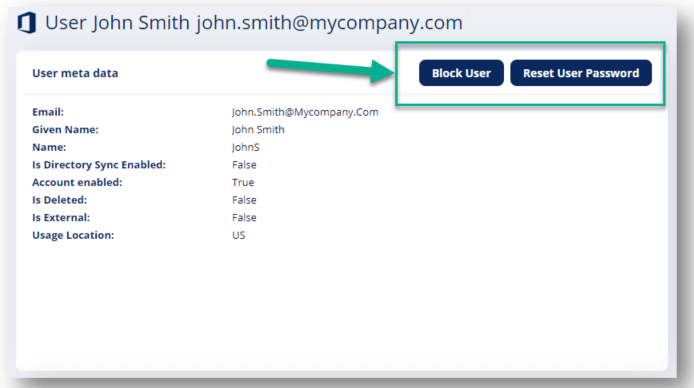 Note – this feature is being gradually deployed. It should be available in your portal during the next week .