Administrators can now customize when and how many times a day their end-users receive the quarantine report (digest)
Different organizations require different frequencies in which their end users receive their quarantine report (digest).
For some - once a day at the default time is sufficient. Others would like to control the exact time of day in which the report is sent, while for others, every minute an email is mistakenly in quarantine is critical and they would like their end users to receive the report once an hour.
Avanan now allows administrators to configure the daily quarantine report scheduling to control how many times a day it is sent and when
To do that, go to User Interaction -> Configuration -> Daily Quarantine Report to End Users -> Scheduling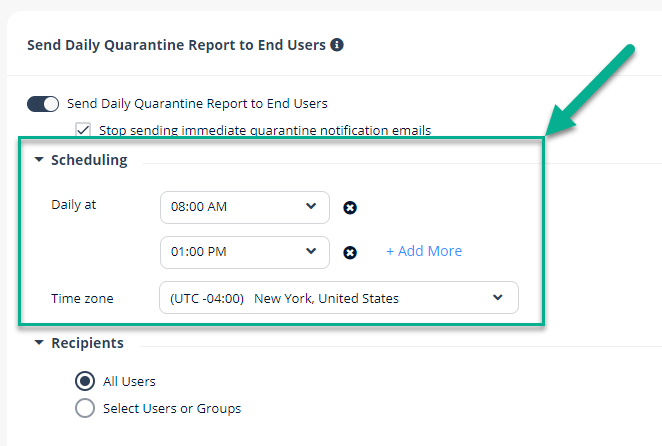 Note - this feature is being deployed gradually. You should see it in your portal in the next 2 weeks.